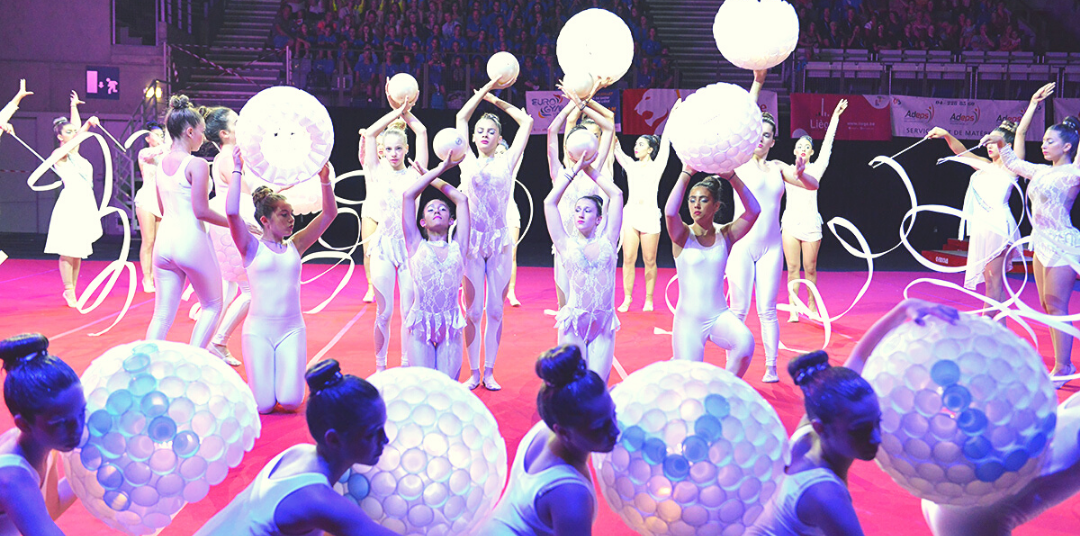 2020 EUROGYM Gala participants!
The UEG Gymnastics for All Technical Committee has chosen the participants for the 2020 EUROGYM Gala! A record number of 37 applications were received and the choice has been difficult due to all the excellent videos that you have send us.
When choosing the acts, we use the following 4 criteria:
Entertainment value
Innovation, originality and variety
Technique, quality and safety
Overall impression
Good choreography does not only revolve around technique, its also about being creative, showing a WoW moment, having fun doing the gymnastics exercises, the overall impression and so on.
So without further ado  .. here are the chosen groups:
Azerbaijan – Flame
Belgium – Spirous d'Antheit
Czech Republic – Sokol Hodkovicky
Denmark – Performance Elite Team
Estonia – TeamGym & Show Team
Finland – ESVOLI = Espoon Voimistelu- ja Liikuntayhdistys
France – French Guyana Team
Great Britain – Leeds Display Team
Germany – Circus Gaudimus
Greece – Sport Club Megas Alexandros
Greece – Sport Center Michailidi (Amazones Team)
Iceland – Gerpla group 1
Italy – Petrarca
Norway – Team Bardufoss
Portugal – Associação Grupo de Ginástica de Vouzela
Switzerland – FSG Corsier-Corseaux
Slovakia – Donaldgym Ludanice
Sweden – Stockholmsflickorna
Congratulations! Looking for to seeing you perform in Reykjavik!
Please allow us to remind you that the Technical Committee has also the opportunity to give out "wild cards" for the GALA during the week of EUROGYM. Please also note that the whole programme of EUROGYM will present many more exciting offers to all participants in addition to the gala.