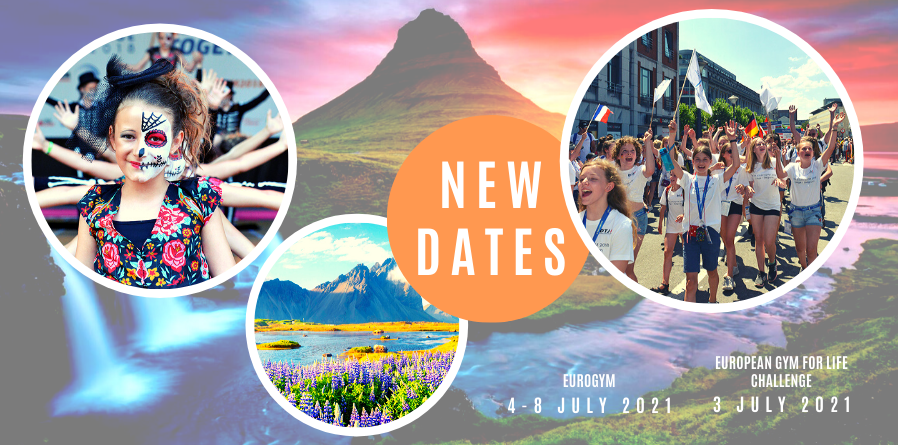 New dates announced for Eurogym and EGFL
We are happy to announce the new dates for our events in Reykjavík 2021 😊 All federation should have received an email about the new dates from the LOC and European Gymnastics as well.
European Gym for Life Challenge
Due to the proximity to the World Gym for Life Challenge mid-July 2021 in Portugal, an arrangement has been found to limit the age to max. 19 years old.
Postponed to Saturday 3 July 2021
EUROGYM
The age limit will be increased to 19 instead of 18, allowing all registered participants to still participate.
Postponed to Sunday 4 to Thursday 8 July 2021
---
See you in Iceland 2021 - CAN'T STOP THE FEELING!